3 Rooms from $79*
We steam clean your carpets using powerful "hot water extraction" truck mounted machinery for the best possible clean.
Qualified Technicians
Specialised Spot and Stain Removal
Free Advice
Fabric and Leather Upholstery cleaning
TRUCKMOUNTED Machines, (Does not use your hot water or power)
Rental Exit Cleans (no power required)
We will match ALL competitors advertised specials
About Us
We have become known for providing a quality service with a personal touch at a fair price gaining a good customer base.
Cleaning all Commercial and Domestic Carpet and Upholstery.
Servicing all top cities surrounding areas.
No job is too big or too small for our friendly team, from a single rug, up to hotels, Motels and function centers.
We offer free and friendly advice for your Carpet Cleaning Problems.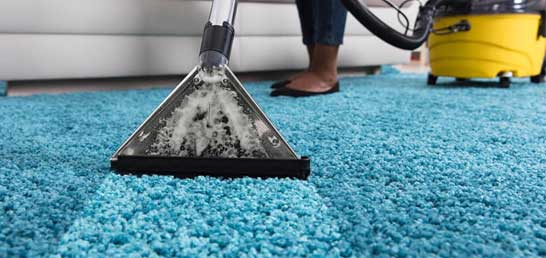 Frequently Asked Questions
Can all stains be removed?
Many stains can be completely removed however some will leave a residual and permanent mark.
Please ask your technician for further information.
How often should I get my carpets cleaned?
The real answer to this is "Clean them when you feel they need it."
Carpet cleaning washes dirty marks and most stains from your carpet.
Carpet wear is primarily caused by grit in your carpet and heavy traffic and. The grit in your carpet wears away at the fibres causing deterioration and regular and thorough vacuuming is the best way to prevent premature wearing.
Can I walk on my carpets straight away?
Yes you can. No damage is caused by walking on cleaned carpet.
However, while it is still damp it is very easily soiled, so take simple precaution like removing your shoes or wearing slippers. Please talk to your technician for helpful tips.
How long does it take my carpets to dry?
Carpets can be dry in a few hours. However, it does vary depending on the weather.
Summer can be quicker, winter can take longer. While it does take longer in winter, generally most houses have the heater on anyway and carpets can be dry quite quickly.
Please ask your technician the best ways to dry your carpet quickly.
What is the difference between steam cleaning and dry cleaning?
Steam Cleaning, or to use the correct term, Hot Water Extraction is the washing of all removable dirt and stains from your carpet.
Dry Cleaning, or to use it's correct term, Bonnet Cleaning is what is classed as an interim method of cleaning. It does remove some dirt but not as effectively. Carpet Dry cleaning is in no way similar to the Dry Cleaning method used on your clothes.
Hot Water Extraction is internationally regarded as the best form of Carpet Cleaning.
Your technician will be happy to show you the difference between the two.