Sydney's Most Trustworthy Mattress Cleaning Service Provider
Mattress Cleaning Sydney – Did you realise you spend 8-10 hours each day on the mattress? Consider how much time you spend every week, month, or year on your mattress. You should be aware that when you eventually get out of your mattress, the substances from your skin are what you leave behind. Perspiration, fallen hairs, dead skin cells, and even pet dander might be harmful elements for your body if you enjoy snuggling with your pets. All of these nanoparticles end up thoroughly infiltrating your mattress, resulting in the growth of microbes, germs, dust mites, and other organisms.
In such instances, your mattress will require a complete cleaning by specialists. When you want a professional mattress deep cleaning service, All Carpet Cleaning is the way to go. Our Mattress Cleaning Sydney staff can help you get a good decent night's sleep without worrying about dangerous pathogenic microorganisms on your mattress. Contact us right away to sleep on a new, pleasant, clean, and scented mattress.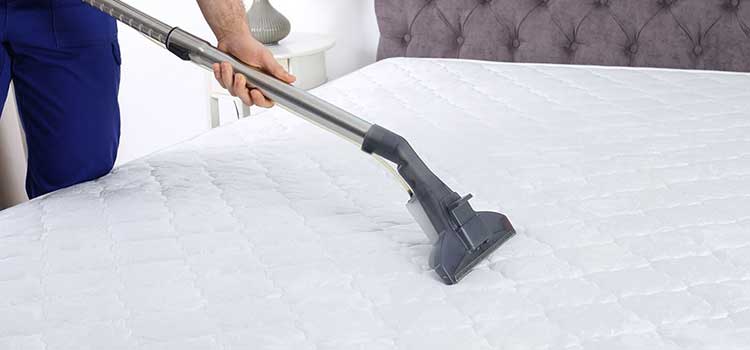 Mattress Cleaning Sydney Team Provides a Range of Services
Mattress steam cleaning- Our mattress cleaners are Sydney's most popular mattress steam cleaning providers. Furthermore, we employ industry-proven modern technologies to offer the best-quality steam cleaning service.
Mattress dry cleaning- Our mattress dry cleaning will fix all of your mattress's problems. Not only is dry cleaning one of the greatest techniques for thoroughly cleaning your mattress, and it is also a quick procedure that allows you to utilize your mattress immediately after cleaning.
Mattress mould removal- Mould needs moisture to reproduce and develop. When you spill something on your mattress, it tends to penetrate deep into the fabric, allowing mould to grow. Mould is exceedingly unsanitary and invites a variety of health problems. If your mattresses have a mould infestation, contact us right away for mould removal services.
Mattress stain and odour removal- This service provides you with a stain-free mattress by removing all persistent stains from your mattress using highly effective stain removers that are safe for your family. Furthermore, no stain can avoid our natural stain removers.
Dust mites treatment mattress- Dust mites are extremely small and can trigger allergic responses when in contact with the human body. Our chemical remedies will assist you in getting rid of any dust mites. We also offer you emergency mattress cleaning in Sydney.
Mattress sanitization- Our mattress sanitization treatment may help drain out all of the disease-causing- causing bacteria from your bedding, making your mattress a happier place to sleep.
Why Should You Choose All Carpet Cleaning?
Here are some of the reasons why people choose All Carpet Cleaning.
Because of our 24-hour work ethic, you may schedule skilled cleaners at any time.
Weekend mattress cleaning does not include any extra charges.
Our staff has extensive experience in the business. Because of our experience, we are regarded as the most dependable mattress cleaning business.
We are entirely responsible for our customer's health and safety. As a result, we exclusively use biodegradable and non-cleaning chemicals.
Not only can you obtain a free quotation with no strings attached. However, you may also experience our services for reasonable rates.